Center for Protection of Children is a non-commercial organization that protects and promotes child's rights to access to state services, family environment and life without violence. was founded in 1998
Mission:
Protecting rights and interests of children in difficult situation for harmonious development in family and society through education, psychological and legal support, community-based psycho-social support (CBPS) and social partnership of all interested parties.
Values:
Professionalism – high quality of services, constant striving for self-education and proffesional development.
Responsibility – all members of the organization take responsiblity for exersicing his/her duties and planned activities on time, strive for being effective in their jobs and put all the efforts for achieving the results.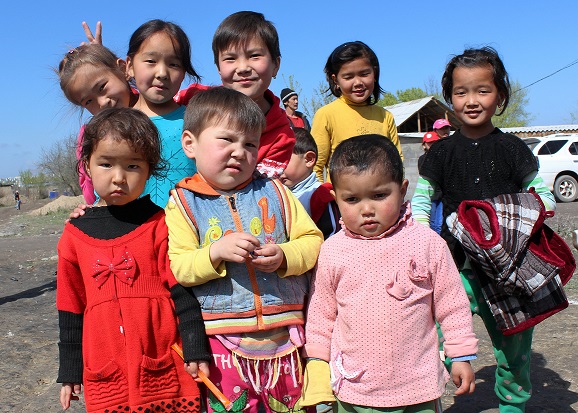 Openness – adherence to principles of transparency and accountability, openness to new knowledge and innovative approach.
Objectivity – being honest toward herself/himself and to the others, children, parents, state structures and the society.
Proactiveness – striving for new ideas, approaches and putting them into practice.
Tolerance – respect of different opinions and attitudes and tolerance toward behaviour of other people irrespective of gender, national, religious, social, and other distinctions.
Our main approaches in the work with children and the society:
1) We perceive a child as a personality, protect and respect her/his rights and interests, and always act in interests of a child. Our approach is to be close, empathise with the feelings of a child and/or a parent in difficult situation (DS), inspire, motivate, increase capacity of children and parents.
2) We use a comprehensive approach: through training we strengthen capacity of a child in addressing his/her own issues; increase responsibility and capacity of parents, local communities, and state and local authorities that are responsible for protection of rights and promotion of interests of children and for providing necessary conditions for harmonious development of a child in family and in the society.
3) We do our work with rights-based and gender equality approach, when children and their parents are considered as rights-hodlers and respective authorities - as duty-bearers, which are obliged to create conditions for realization of children's rights and their parents in compliance with legislation and international standards. We srtive for realization of equal rights and opportunities irrespective of gender, ethnicity and any other differences.
4) To address issues we invovle all interested parties and try to build inter-agency and inter-sector cooperation on a long-term basis between key stakeholders from the side of the state and communities.
5) In our work we use only verified information based on evidence, studies, expert opinions, and other arguments.
Target Group : children in difficult situation (DS), from 6 to 16 years old, being selected in compliance with the selection criteria. As it is stated in the Child's Code approved in July 10, 2012, children in difficult situation are children without parental care, children with health limitations, children in conflict with law, children-victims of violence or crime, children living in needy families, working children, abandoned children, street children, children living in conflict zones and emergency situations, whose livelihood was disrupted as a result of the circumstances, and children that cannot overcome the hardships independently or with the help of a family". Besides children in DS, CPC works with their parents, teachers, medical and social workers , and representatives of local and state bodies referred to the children's protection system.
Geographical coverage: At the planning time CPC works in 8 settlements around Bishkek where internal migrants, who came earlier from various regions of Kyrgyzstan, live with their children. CPC runs shelter where 60-70 children in DS are reffered to at annual basis. The shelter staff provides a full course of services to address DS and create conditions for children to be able to ruturn to their families and schools. CPC also runs two day centers 7 days a week for children working at Osh and Dordoi markets, where the children are provided with food, medical care and education services. Children and parents in DS – representatives of CPC target groups – have an opportunity to spend some time in Issykkul (resort area in Kyrgyzstan) for education and teambuilding courses. Total number of CPC staff is 38 people.